Bella The Secret Psychics goal and mission is to help people to draw abundance into their life and to facilitate individual growth, wisdom and strength. This is achieved through her empowering personalised pyschic readings/coaching and via her online educational enlightenment courses.
Bella is one of the best psychics in the business with over 20 years experience. Number 1 rated on Purple Ocean Psychic App with over three thousand client reviews. Available on Bitwine.com and previously worked for Kooma and the Psychic Sofa.
The Secret Psychic offers the best affordable Intuitive Psychic Tarot Readings and Educational Tutorials online worldwide, with the majority of her clients based in the UK, USA, Europe, Australia, Canada, New Zealand, India and Singapore.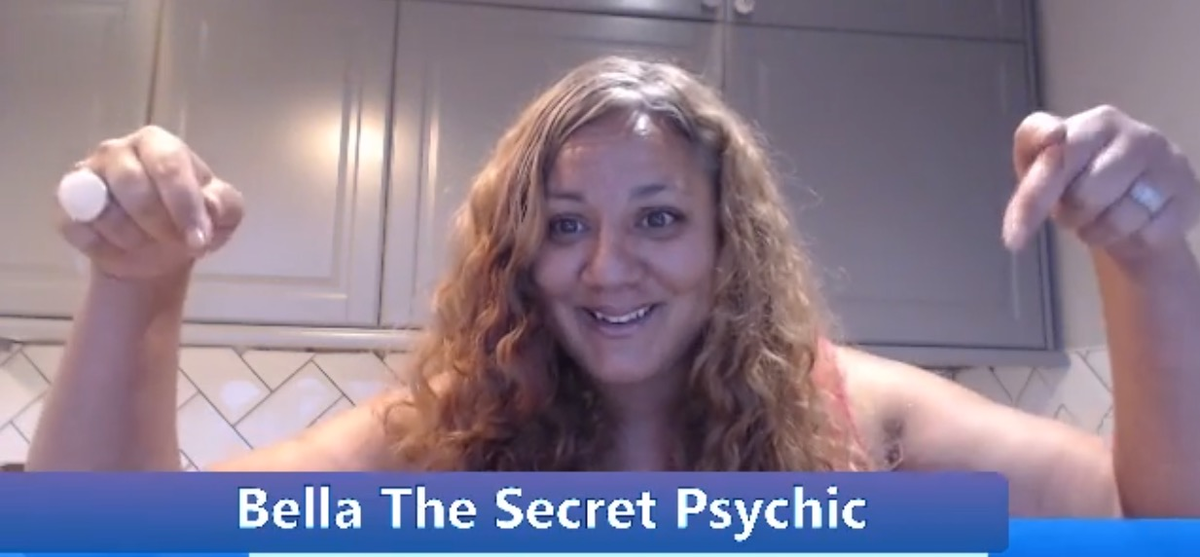 About me
Connecting and offering guidance through my guides via a psychic reading to people is a very personal thing & it means a lot personally that someone comes to me to ask for this guidance.

I enjoy helping people to see clearer via their personal psychic reading to help them make a more informed decisions, particularly if they are struggling with a specific personal dilemma.

I provide guidance through tutorials to everyone wanting to develop their own spiritual abilities and to help everyone to create abundance in their lives through Manifestation and Meditation techniques.

Although I have been doing psychic readings and coaching for a long time it still surprises me what I pick up and the messages my spirit guides want you to hear.

I am a winter solstices baby, that means my gift is a little extra special. I am an empathic intuituve reader and coach, free spirited but I am also very grounded.

I've always been able to empathically read how people feel, but it took till I was a young adult to understand my calling and the full extent of my psychic and tarot reading ability. I provide the best psychic readings on all subjects; love, work and family, etc...

I have never been taught to do what I do, I just can do it!

When I give psychic readings, I convey what my spirit guides want you to see, not what you or I want. Choice and free will is still there, but spirits have a way of setting obstacles which only benefit our learning and make us ultimately happier.
No one wants a dodgy psychic reading. Trust is the most important thing in a psychic reading. You need to be able to trust that whoever you are having a psychic reading with is a genuine, honest, empowering advisor who can help you to work out what you need to do to move forward in your own life. Whilst also not making the decisions for you. A good psychic helps you step into your own super powers and liberates you.
Our thoughts are very powerful and I urge everyone to remain positive even during challenging periods as we can change our own future with our thoughts and actions. I believe this so much that I share my personal techniques on how you can change your vibration to manifest success in your life via my free live streams on my
Facebook
page and through my tutorial online courses.
I have a counselling background and have worked for various support charities
I also have a mountain of real life experience which is how my spirit guides communicate with me to deliver psychic messages for others